Welcome to
RENT A BIKE

/ Bicycle Rental PASSAU!
The only bike rental in Passau also open on Sundays and public holidays!
We have been hiring out bikes directly from our bike hire shop at the Passau railway station since 1 March 2006. As in our Regensburg shop, we also have an inventory of bikes that are high-quality and designed to provide a problem-free ride.
Visit the lovely three-river city of Passau, which is situated in an area full of interest and parti­cularly suited for exploration by bike. Experience the historic cathedral city with its ancient buildings and discover unique land­scapes during excursions and day trips.
This is also the starting point of the best- known, most popular and most travelled cycling route of Europe: the Danube cycle path bet­ween Passau and Vienna.
From Passau to Vienna along the northern bank 326 km.
From the three-river city of Passau, the Danube flows through the densely wooded slopes of the narrow valley between the Bavarian Forest and the Sauwald all the way to the Danube Loop at Schlögen. Here, you can see a natural spectacle of a very special kind: the Danube flows backwards in a manner of speaking, because the hard granite forces the river to describe an extremely tight loop.

At Aschach, the valley opens out and the Danube flows into the fertile land of the Efer­ding Basin. The destination of this section is the steel town of Linz, which actually has a greatdeal of culture to offer contrary to its
After Linz, you delve into the countryside once more. Smart small towns, such as Steyregg and Grein, lie along the way, as does the open-air museum in Mitterkirchen. But there is also a relic from a dark chapter of history: the former Mauthausen concentration camp.
The journey takes you into the melan­choly and fascinating landscape of the Struden­gau, that narrow part of the Danube, which used to be greatly feared by skippers because of its "whirlpools" and "eddies". It then leads on to the Nibelungengau, through which the river flows until Melk. On the last stretch, the journey reaches its high point for many travellers: hardly any other landscape along the Danube can compete with the gentleness and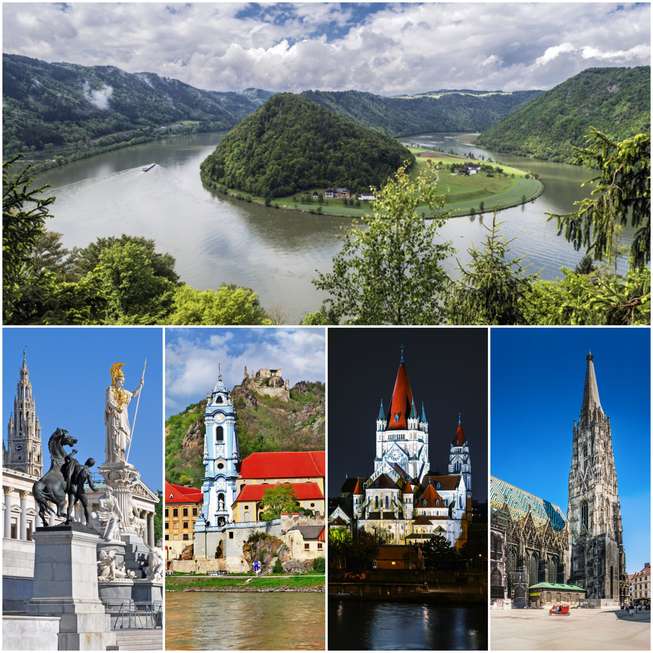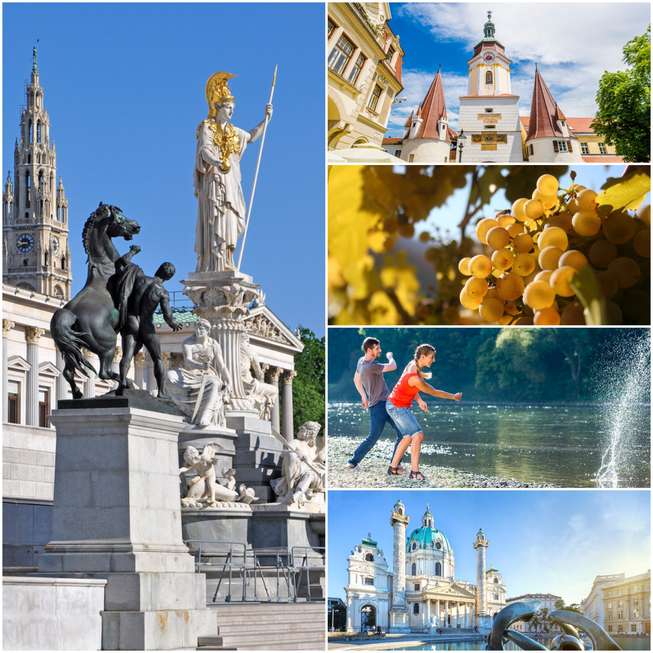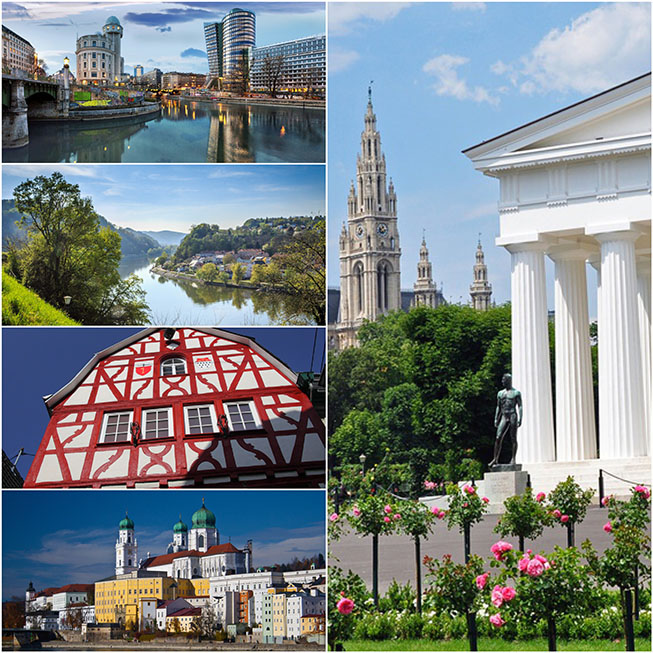 Centuries of viticulture have made its terraced vineyards on steep south-facing slopes into "staircases to heaven", giving this valley its typical contours.

After Krems, the Danube valley then takes on quite a different character with the open meadows of the Tulln Field.
And once the Danube has finally passed through the Wiener Pforte, the long journey comes to an end amongst the foothills of the Vienna Forest in the Danube metropolis of Vienna.
(Translated excerpt from "Bikeline Guides - Danube Bike Trail 2")
Only with us in Passau
| | |
| --- | --- |
| SATURDAY, SUNDAY AND HOLIDAYS OPEN FROM | 9 AM TO 6 PM! |
| O P E N for you! | |
| | |
| Pick-up SERVICE: | |
| AT EVERY HOTEL ALONG THE DANUBE | |